Welcome to the portfolio of Chitra Ramanathan
Please click on one of the galleries below. Please note: Prices for currently available artwork include packing and shipping costs.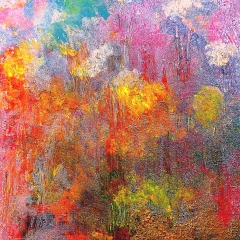 This gallery features a selection from currently available fine original paintings, accompanied with descriptions in some. All paintings are ready for display.
Acquisitions, Real Estate "stagings", corporate art rentals and leases accepted. Please respond at Contacts page for further details. Thanks!
© Chitra Ramanathan 2021. All Rights Reserved.